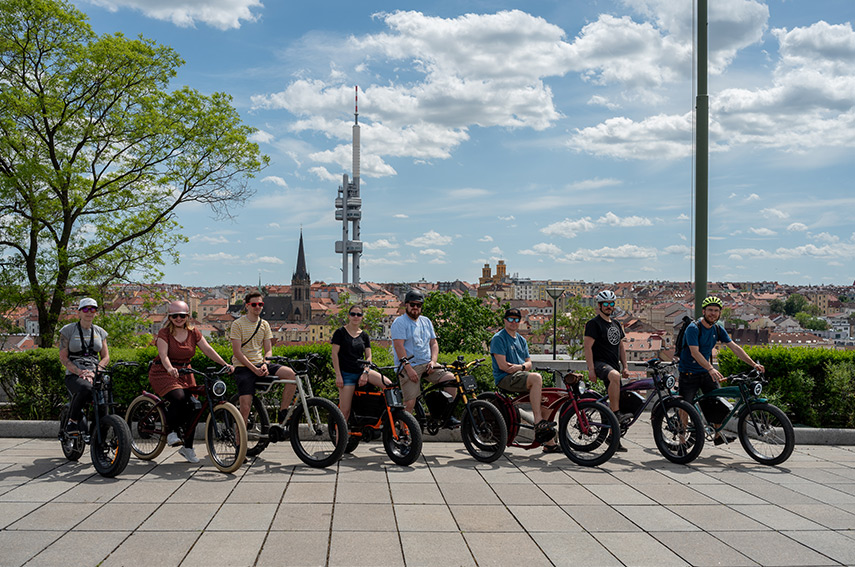 On Saturday, May 14, 2022, E-CAFE BIKE and Vintage Garage are organizing an e-bike ride through Prague.
Anyone can join and especially all enthusiasts of stylish city e-bikes are more than welcome.
There will be the California brand SUPER73 for testing, which has quickly grown into one of the most famous electric bicycle brands in the world with a passionate customer base, including Will Smith, Jaime Foxx and Madonna.
You can also look forward to stylish e-bikes of the Czech brand E-CAFE BIKE, which is manufactured here in Prague. E-CAFE BIKE electric bikes are inspired by legendary motorcycles and, using the latest technology, they thus become ideal e-bike for commuting around the city, which is its natural territory. It is the ultimate combination of bicycles and urban style.
Do you have our cafe bike or other stylish city electric bike?
Want to meet a community of enthusiasts?
Or just enjoy a test rides on the E-CAFE BIKE and SUPER73?
So join us on Saturday, May 14 at the Vintage Garage, Strančická 45, Prague 10 - Strašnice.
We will start at 12:00!