Powerful 1000W models (Export, non-public road)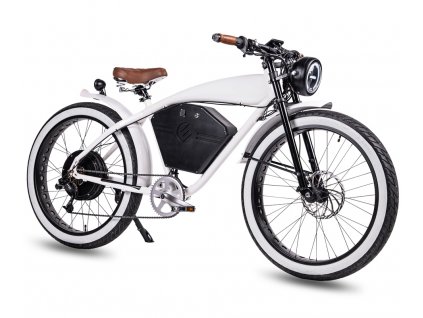 Code:

43/CER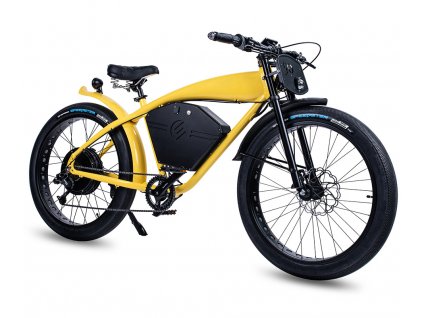 Code:

145/CER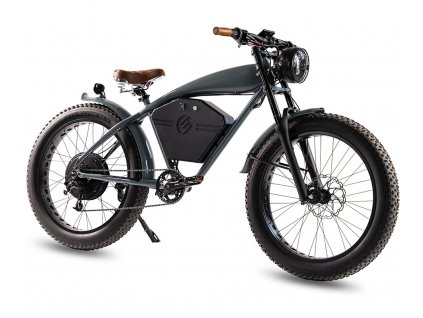 Code:

148/CER
Classic motorcycles are an obvious inspiration for us. They combine timeless design and long-term reliability based on careful selection of components.
You can pick out from three basic designs. The new Americano model in the style of old american beach cruisers, the sporty flat-track version can be found with the Macchiato model and then the Espresso model modified into a scrambler design to be able to ride both on the road and off-pavement.
You can configure all models according to your own idea and taste, from design to optimization of riding characteristics. We use a maximum engine power of up to 1000 W for non-EU export, or for non-public roads/private property*, which allows you a maximum speed of around 50 km/h.
You can also choose from two versions of batteries (23Ah/1100Wh or 28Ah/1340Wh, both 48V), which will guarantee you a comfortable range from 60 to 130 km, depending on the difficulty of the terrain and the level of pedaling intensity.
For the EU markets you can also explore the EU models with a maximum engine power up to 250 W and with an active speed limiter up to 25 km/h. Our EU models offer an enormous mileage over 250 km per one charge.
For all models, you can further configure the color, from basic colors to stylish metallics, or the possibility of complete custom branding. Please contact us for free proposal!
*All E-CAFE BIKE 1000 W models are legal in most states in the US. However in the EU, Canada, Norway, and Switzerland, they are legal when riding on private property (not public road). If in doubt, please check your local regulations.