Book your test ride today! #boostyourcityride
E-CAFE BIKE SHOWROOM
PRAGUE, CZECHIA
Plzenska 989/37, Prague 5
Monday – Friday
11:00 AM – 6:00 PM (outside opening hours by appointment)
info@ecafebike.com
+420 777 771 321
Our team speaks Czech and English!
Please bring a valid photo ID (passport or drivers license)

Riders below the age of 14 are required to bring a parental representative
Book a test ride & get a free cup of coffee!
Do you have any questions? We'll answer them. Please fill out your contact details carefully.

EBIKE TOUR PRAGUE
PRAGUE, CZECHIA
Saska 7, Prague 1
Monday – Sunday
9:30 AM – 6:30 PM
info@scroosertour.com
+420 773 677 208
Discover the beauty of Prague entertaining way on the best e-bikes! Guided sightseeing tours on premium eBikes & eScooters in historical Prague.
Plenty of stops with many photo opportunities. You will follow your experienced local guide who will highlight famous sights and give you a brief commentary with interesting facts.
Explore the beauty of Prague fun way with EbikeTourPrague! BOOK NOW.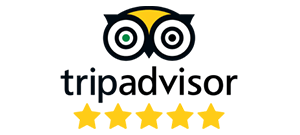 TOP RATED Experience in Prague by Tripadvisor!
Men's shop by Hruškovna
KUTNA HORA, CZECHIA
Husova 143/18, 284 01 Kutna Hora
Monday – Friday
8:30 AM – 5:30 PM (lunch break: 12:30 AM - 1:30 PM, outside opening hours by appointment)
info@hruskovna.cz
+420 775 100 070
Do you want to test E-CAFE BIKE in Kutna Hora or simply rent it for a trip? Please order on the website www.hruskovna.cz
Are you interested in becoming a E-CAFE BIKE dealer or distributor? We are constantly looking for sales partners globally with unique profiles and product portfolios. Please do not hesitate to contact us info@ecafebike.com